May 19, 2017
Extraordinary Opportunity in May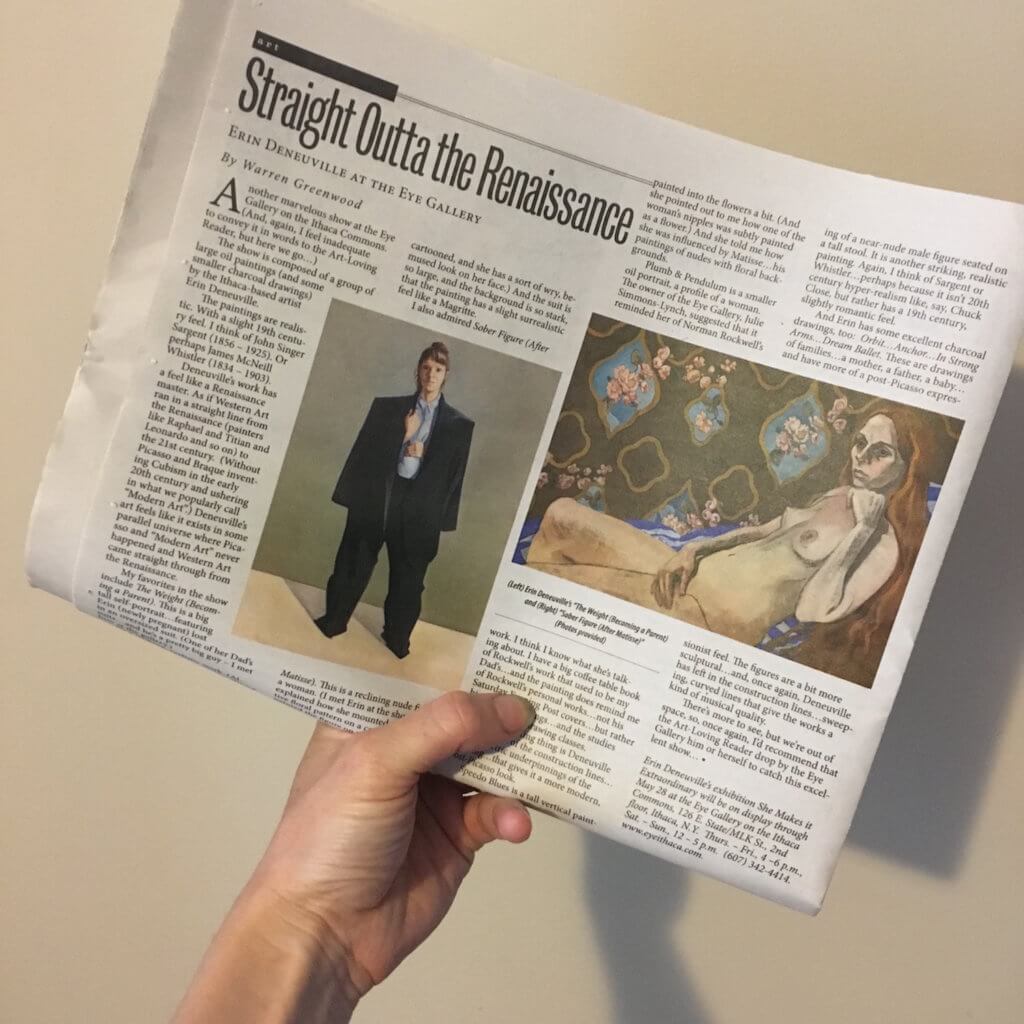 This month I am feeling fortunate to be featured at eye Gallery on the Ithaca Commons. The show even got a very nice write up in the Ithaca Times. Thank you so much, Warren Greenwood!
Who makes it extraordinary?
eye is a fantastic gallery, due in part to the space itself.
The warm wood floors, the big old windows that flood the space with light, and the imperfect walls encircled by a wooden chair rail all create the feeling of being in some hip person's loft, emptied of furniture for the occasion
.
That hip person, then, would be gallery owner Julie Simmons-Lynch who founded eye Gallery in 2015. Julie is what makes eye Gallery such a stand out venue. Being at one of Julie's openings feels like being at a loft party. You want to hang out all night drinking wine and meeting interesting people. Julie's shows draw on local talent as well as artists working across the United States and internationally. She mirrors the casual warmth of the space and has impeccable taste. I'm a big fan. Needless to say, I am honored that she invited me to show at eye Gallery this month. Julie titled the show
She Makes it Extraordinary
. She's referring to the quotidian subject matter.
Most of the pieces in the show are family scenes, domestic still-life, and portraiture of average people
. I was uneasy— but who am I to argue with a woman of impeccable taste?
Here are some photos of the opening.  Louiston was there playing live. His music and the atmosphere it created was perfect. I was so glad for this super fun reception and grateful for all the friends who came out. Pretty soon, I won't be going out much.
Please do come see the show before it closes. It will be up through May 28th. eye Gallery is open on Thursday and Friday evenings and Saturday and Sunday from 12-5. In addition to large format paintings, there are smaller canvases and charcoal drawings on display. I'm especially excited about the drawings…